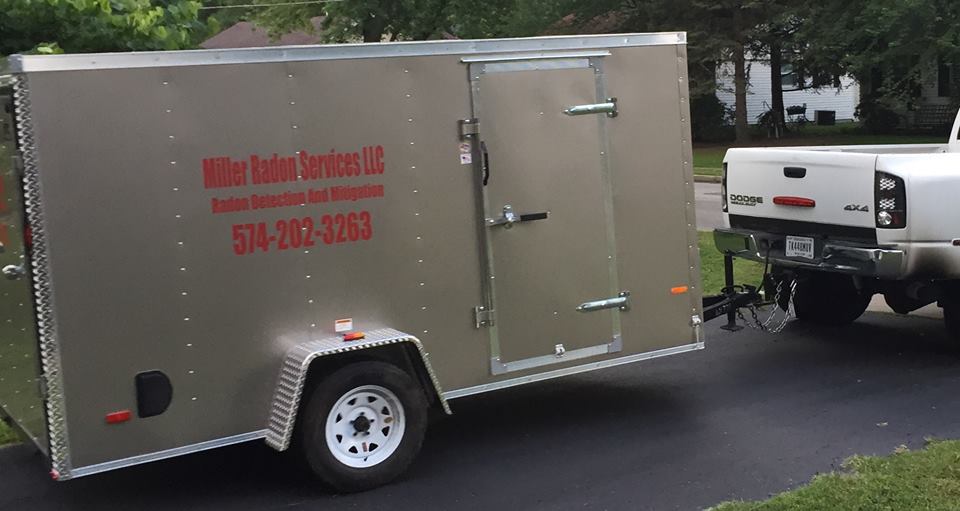 Miller Radon  Services is a full-service  radon testing and radon mitigation specialist. Based in Syracuse Indiana, serving  Kosciusko county, Noble county, and Whitley county in Northern Indiana. Miller Radon Services specializes in effective radon mitigation services that are customized to each homeowner, based on the characteristics and construction of each individual residence.
Here at Miller Radon Services we know that safety of your family is of the utmost importance. That is why we only use the best testers in the industry, Radalink AIRCAT and not just a charcoal canister. The AIRCAT is a CRM (continuous radon monitor) and data is uploaded to Radalink for analysis. Radalink issues the reports.
Radon is a health hazard with a simple solution.  TEST.  FIX.  SAVE A LIFE.
Radon is a cancer-causing, radioactive gas produced by the decay of naturally occurring uranium in soil and water. Radon is a form of ionizing radiation and a proven carcinogen.  You can't see it.  You can't smell it.  You can't taste it. But, it just may be affecting you – and your loved ones' – health.  The Environmental Protection Agency (EPA) estimates that about 20,000 lung cancer deaths each year in the U.S. are radon-related. Exposure to radon is the second leading cause of lung cancer after smoking. Click Here for more info…